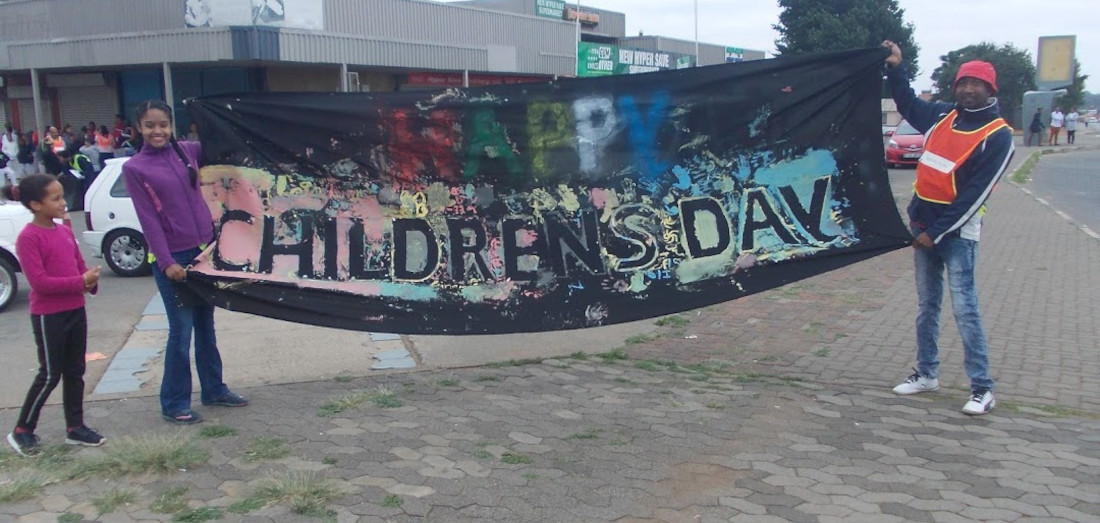 What is National Children's Day About?
National Children's Day is about children being children and enjoying themselves as children. Our children do not play anymore. They grow up to be adults while being children and losing their childhood at such an early age. Most of what we see developed today in the world is designed by people who were children and knew what it was like to play and just have fun.

Fun is such an important yet overlooked commodity in our communities and even in our homes. At National Children's Day, our children are reminded who they are as children and that they should be children for as long as possible. They get something to eat and to drink. They have fun on the Jumping Castles, Face Painting, Arts and Craft, Horse Riding, A Petting Zoo with exotic animals, dancing, singing, teaching and a talent show. This is started in the morning with a community march led by the Traffic Department, the Police and the Girls and Boys Brigade.

We started with 300+ in 2013 and in 2019 there were 1840+ children and adults. Children know about this event and look forward to it all year. Our desire is to have something to this effect every working day for the children, where children are free to have fun and express themselves. This Event is FREE, FREE, FREE for everyone who comes. No one is allowed to sell anything on the day. Every child is treated equally.


When is it?
The event takes place every year on the first saturday on November.
Where is it?
In and around Eldorado Park, Johannesburg
How much is it?
FREE FREE FREE for everyone!